Resources
In this section you will find artilces and links that our support group finds useful. We also maintain a lisiting of Books of Interest.
Please remember, this website and our support group is run by patients and caregivers not medical professional and as such any information presented here or in our support group should be verified and discussed with your medical team.
MEDICARE OPEN ENROLLMENT 2018 BEGINS OCTOBER 15, 2017
Please note that Medicare 2018 open enrollment is October 15, 2017 - December 7, 2017.
On November 16, NorCal CarciNET Community hosted a webinar to help NET Patients around the country better understand the process for selecting PART D Medicare Coverage.
We were pleased to have Ann Kayrish from the National Council on Aging (NCOA) as our guest. Ann recently joined NCOA as a Senior Program Manager, for Medicare. Click here for the slide deck used in the video
Educational support for our webinar was provided by Lexicon
---
By now you may have received your copy of "Medicare &You 2018" from the Centers of Medicare and Medicaid Services. This is a manual containing information regarding Medicare coverage choices, things to consider when choosing Medicare, and important enrollment information. At the very end of the manual, you will find information specific to Medicare plans in your geography.
(This is a general version and will not have plans specific to your area)
Another resource is the online Medicare tool, www.medicare.gov
Below are general descriptions only of the search tool.
If you are looking for more information or to compare Medicare Plans, please go to
www.medicare.gov/find-a-plan. You are able to do a General Search or a Personalized Search.
If you perform a Personalized Search, you will need to have your Medicare number, your birthdate, and input the zip code that Medicare has on record for you. If you also are comparing Part D plans, have a list of your drugs, exact name, dose, and quantity.
At the bottom of either the General Search or the Personalized Search, click Find Plans. Answer the following questions as appropriate and click on Continue to Plan Results. From here, you will need to enter your drugs exactly. After your drug list is complete, you will need to select a pharmacy. Once you choose a pharmacy, you will click on Continue to Plan Results.
From here, you can refine your plan results such as click on Prescription Drug Plans (with Original Medicare) or click on Medicare Plans with drug coverage. Now click on Continue to Plan Results. You will be able to see a list of available options and be able to sort results. If you are doing a Personalized Search, your plan will appear above the results.
Thanks to Lexicon for helping to pull together this information as excerpted from Medicare .gov and Medicare & You 2018
In June 2017, the Society of Nuclear Medicine and Molecular Imaging held its annual Patient Education Day at their Annual meeting in Denver. The event featured three thoughtful presentation from NET clinicians about the state of NET Management and Nuclear Imaging. NorCal CarciNET Community President, Josh Mailman was also featured on SNMMI TV
Dr. Hope on Nuclear Medicine for NETs Patients
---
In June 2017, the Society of Nuclear Medicine and Molecular Imaging held its annual Patient Education Day at their Annual meeting in Denver.
In the first video - Dr. Phelps discusses the concepts behind molecular imaging, while in the second video Dr. Fahey discuss the safety and risks with nuclear imaging and therapy.
Dr. Michael Phelps
Dr. Fred Fahey
In June 2017, Dr. Emily Bergsland spoke to patients at the Society of Nuclear Medicine and Molecular Imaging's Annual Meeting on how to better understand clinical trials.
This search tool/map is to help patients and physicians identify which centers are currently offering Ga68 PET/CT, PET/MRI and PRRT for either Neuroendocrine Tumors or Prostate Cancer.
We have included some trial locations as well. For the most up to date trial information please see clinicaltrials.gov.
The MAP image is not a current image as data is updated weekly.
This tool is not a recommendation for treatment or diagnostic test.
Please work with your physician to determine if this diagnostic test is correct for you.
As of June 1, 2016 the FDA approved Ga68 DotaTate Scan (NETSPOT (tm)) for Neuroendocrine Tumors.
Before you go for your scan confirm how the scan will be paid for. Medicare does provide coverage for NETSPOT but not all private insurance does. PLEASE confirm coverage with insurer prior to the scan.
This tool is offered as a public service - to inform us of inaccuracies, new locations or provide us contact information for a location - please This email address is being protected from spambots. You need JavaScript enabled to view it.
If you like this service, please consider donating to NorCal CarciNET so we can continue to provide and maintain our services.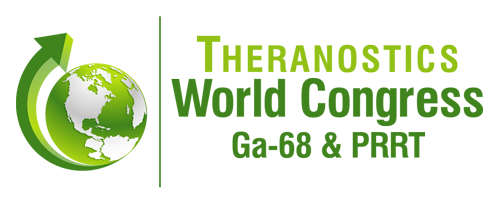 To learn more about Ga68 and Theranostics, please visit our video channel from the 3rd Theranostics World Congress.
To learn about how to read a NETSPOT image, click here for SNMMI NETSPOT reader training. Please note the reader training requires registration at the SNMMI website.
To use the tool - please click here or on the MAP image. You will be presented with a search tool. You may enter search information or leave it blank. Once you have done this, click on the select button at the bottom of the page.
The results will be presented in table form - if you wish to map the centers - select Map these contacts above the Name column.
---
By Myna - NorCal CarciNET Community Member
I have neuroendocrine cancer, a rare type of cancer that is chemo resistant with very few treatment options.
I went to Switzerland twice in 2013 for (PRRT). A special radiation treatment done in Europe but not currently available in the USA. It's been done there for over ten years, is well tolerated and a big help.
My tumors didn't grow for a year and a half.
I fought with Blue Shield HMO for reimbursement for that entire year and a half. They kept sending denial letters saying "chemo wasn't an emergency". After exhausting my appeals with Blue Shield, I went to the State and asked for an "Independent Medical Review". I sent in all my documents with a personal letter explaining that it was not chemo. I sent a letter on PRRT that the hospital in Switzerland had given to me. And pointed out that if I had breast cancer, I'd have chemo and Blue Shield wouldn't have blinked.
My Blue Shield HMO says they only pay for "emergency" treatments overseas. But the State of California defines "urgently needed services" as those necessary to prevent serious deteriorating of the health of a patient, resulting from an unforeseen illness, injury, or complication of an existing condition, including pregnancy, for which treatment cannot be delayed until the enrollee returns to the plan's service area."
They determined the PRRT treatment met the "prudent layperson criteria for urgently needed services"
The State sent my appeal to a radiologist who did his own research on my cancer and the treatment. His response was "Any prudent person would do what she did".
So they gave Blue Shield 5 days to pay. Three days later I had a check.
The State's Independent Medical Review is FINAL. So don't go there, until you have reached the end of your appeals with the insurer directly.
Good Luck